Taiwo Salam & Co. Properties Limited
Taiwo Salam & Co. Properties Limited is leading property company in Ibadan as they emerge Real Estate profession and ICT knowledge together in providing customers with the best possible service. Their services are designed to make property and apartment hunting/searching a stress-free and top notch memories for all home client and abroad.
They are guided by by trust and honesty in their service delivery, They render quality and value-added services backed up by years of over 8 years experience in Real Estate in Ibadan aided with information and communication technology (ICT) in real Estate Industry which make them one of the best Real Estate Agent in Ibadan and its environment. They SELL, BUY, MANAGE property, land surveying, Property Valuation, Property Documentation, C of O processing in Oyo State and lot more!
Property Max Result Ltd
Their team is made up of seasoned professionals who are enthusiastic about real estate and committed to offering each of their clients individualized service. They are knowledgeable about the Nigerian market and keep up with the most recent trends and advancements in the sector
Their company is dedicated to giving clients outstanding service and assisting them in realizing their real estate objectives. They recognize that purchasing, renting, or selling real estate can be challenging processes, and they are ready to help anyone in every step of the way.
Abulesowong
AbulesowoNG embodies the essence of its name, which in Yoruba means "transforming land into prosperity."
The epitomize a customer-centric property hub and proudly stand as a homegrown real estate company in Ibadan. Renowned for trustworthiness, top-notch ratings, and glowing reviews, They offer a wide range of comprehensive listings for buying, renting, leasing, developing, and constructing properties within the stunning city of Ibadan, Oyo state.
Modesty Real Estate
Modesty Real Estate Ltd (RC 2020039) is one of the top one real estate company in Ibadan that offers reliable real estate investment opportunities and services.
They specialize in : Sales and acquisition of lands and landed properties, Real Estate investments, Property Management and Letting, Building Construction and Maintenance, Property Valuation, Property Documentation: E.g processing of C of O, Red copy survey, etc., Property Valuation Real Estate Consultancy and Advisory Services. When it comes to BUYING GENUINE lands in Ibadan, Lagos , Delta and other locations in Nigeria or getting desired shelter without stress, Modesty Real Estate is the right choice.
JOHNSON REALTY
THEY HELP IN MAKING PROFITABLE INVESTMENT USING REAL ESTATE, THEY HELP TO SELL PROPERTIES ENSURING A HUGE RETURN.
THEY ADVICE ON THE BEST TYPE OF PROPERTY INVESTMENT THAT IS PERFECT FOR THEIR CLIENT, AND ALSO HELP TO MANAGE PROPERTIES AND THEY ARE ALWAYS IN GOOD SHAPE AND MAKE THIER CLIENT MAKE MORE MONEY.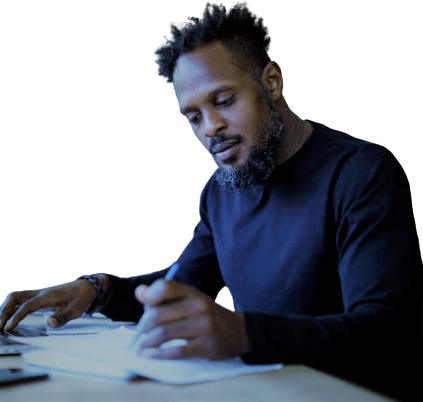 Common Real Estate services in Ibadan
Read more

: Common Real Estate Services and top 5 estate agent in Ibadan