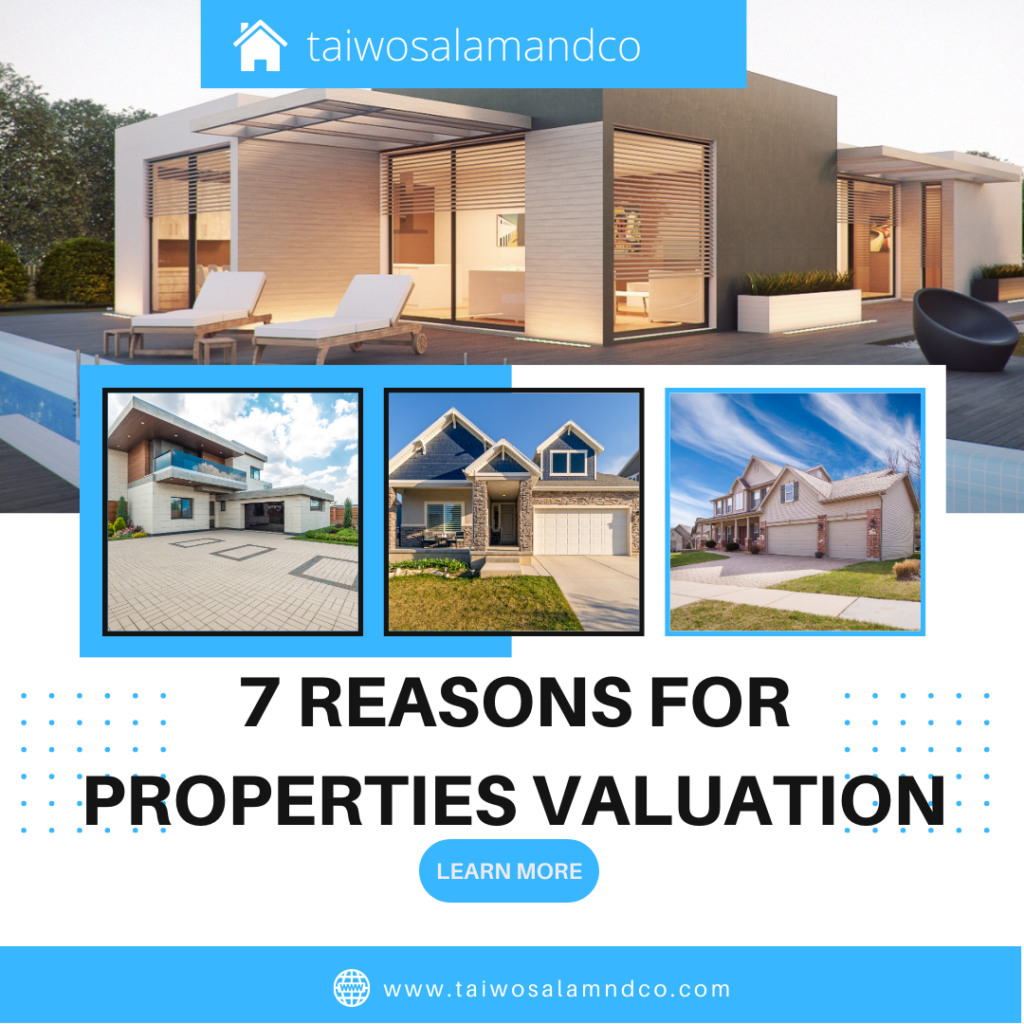 The prime reasons why asset valuation is a necessary for any individual or business enterprise. Is to enables people to arrive at an informed decision about the matter at hand mergers, acquisitions, or investments, knowing the value of assets in any of the below situations, If a value is to be turned into wealth, asset valuation is an inevitable exercise.
TO DETERMINE THE RIGHT AND VALUE PRICE
When a business or any individual is considering an investment in a particular asset, its valuation is necessary to ensure that the right price is paid. That is the most fundamental reason why asset valuation is an important activity in accounting.
ACCURATE CALCULATION OF TAXES
Taxation is one of the primary reasons why the valuation of assets becomes an essential exercise. There are property and income taxes to be paid, which requires the valuation of real estate property, as well as other assets. This makes an accurate calculation of tax dues possible.
ANALYZE THE RISKS AND INVESTMENT POTENTIALS
If you are investing in a real estate scheme, a business, or any other entity, with the purpose of asset creation, it's imperative that the valuation of the entity be undertaken. and the risks assessed. It helps you in gauging the future earning potential of the asset.
FINANCIAL REPORTS AND AUDITS
For public listed companies or businesses that fall in regulated sectors, it's mandatory that they provide financial reports and subject themselves to financial audits. This reporting and expected transparency from businesses necessitate that asset valuation be carried out. Investors can then decide the worth of a company, from the valuation of its assets.
When two companies are thinking of merging together or an acquisition is being planned, asset valuation is absolutely essential. This helps the people involved know the worth of any company involved in such a financial takeover or merger. It helps in 'sizing up' a business.
When a business or any individual applies for a big loan, banks demand collateral. Whatever assets pledged as collateral, need to be valued. It forms an important detail, as the bank grants a loan, against the value of the security you offer.
Capital budgeting is the complete analysis and planning of the investments made in a business. The value of each tangible, as well as an intangible asset of the company, needs to be evaluated, in order for the planning process to make sense and create a realistic forecast of future developments.